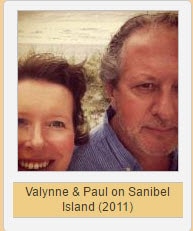 Paul and I met in Colorado in 2006.  We sold just about everything we owned in 2009 and are on a caretaking adventure (caring for properties and pets across the US).  We have lived in MA, NY, TN, LA, OR, NM, CT, CA, AL and FL and visited over forty states since then.
This blog is our story. We'd like to share our story with you, in hopes that you will be inspired and maybe even share your story with us.
You can click on the highlighted words to find out why we became caretakers, along with how we became caretakers.  Use the search option to find other relevant posts, and feel free to leave comments on any post at any time (we love comments!).
*If you are looking for caretakers and/or pet sitters, please contact us.   If we are not available, we may be able to recommend someone who is.  Our cell phone # is 303-819-0534.  Feel free to call or text.